Vibrational Alignment is effective for a wide range of health issues associated with pain and dysfunction including:
Migraine Headaches
Chronic Neck and Back Pain
Chronic Fatigue
Emotional Difficulties
Stress and Tension
Fibromyalgia
Temporomandibular Joint Disorder
Post-Traumatic Stress Disorder
… and many more
(For a full list of health dysfunctions and healing benefits, click here)
An In-Person Session assists you to release pain, stress and fatigue and receive vibrant health and well-being. The release of these restrictions is accomplished using a gentle, light-touch, hands-on method of evaluating and enhancing the entire body. These modalities can be effective for all ages, from newborns to elders.
A session includes an expansive blend of the following modalities: CranioSacral – Using a light-touch approach, Jaye monitors the rhythm of the cerebral spinal fluid that flows around the central nervous system and aligns the subtle energies of the body.  This supports the central nervous system and releases restrictions throughout the body to bring about profound healing for optimal health. The central nervous system influences all other major body systems and functions, which when compromised can cause a wide range of sensory, motor or neurological disabilities.  By complementing the body's natural healing processes, CranioSacral Therapy assists the body to self-correct, eliminating pain and stress, strengthening your resistance to disease, thereby enhancing your health and well-being.
Vibrational Alignment – With a gentle, light touch Jaye consciously facilitates the alignment of the subtle, energetic frequencies, which may be misaligned throughout the body due to mental, emotional and physical stresses. Jaye's skilled therapeutic modalities work with the five planes of the body; energetic, emotional, mental, spiritual and physical to bring balance to your soul's unique vibrational signature for enriched well-being.
SomatoEmotional SER Release – SER is a therapeutic process that expands on the principles of CranioSacral Therapy to help rid the mind and body of the residual effects of trauma. Joint research efforts by Dr. John Upledger and biophysicist Dr. Zvi Karni led to the discovery that the body often retains (rather than dissipates) physical forces. This trauma is often the result of an accident, injury, or emotional disturbance. The dysfunctional area is isolated, creating what is called an "energy cyst". Although a reasonably healthy body can adapt to "energy cysts," extra energy is required to perform normal bodily functions. As time passes, the adaptive pattern of the body can lose its effectiveness. Symptoms may begin to appear and, over time, become more difficult to suppress.
A Virtual Session takes place in the comfort of your home. Jaye uses a current photo of you to energetically connect and release pain, stress and fatigue. This session initially will include a discussion regarding your specific concerns.
Benefits of a long distance session may include:
Reduced stress and anxiety
Feeling more grounded and secure
Expansive shift in consciousness for vibrant health and expansive well-being
Optimal health and full potential
Deeper inner balance and peacefulness
Overcoming limiting beliefs and outdated patterns
Useful tools for self-awareness
Release restrictions creating a healthy flow
…and many more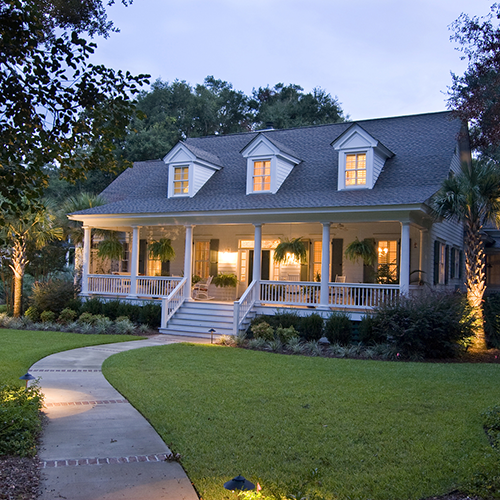 Concierge In-Home Session
Duration: 1hr$375.00
Price includes a 1hr session within Fairfield County CT. If outside of Fairfield County, please contact for pricing.
Receive a very relaxing, Vibrational Alignment healing session in the leisure and comfort of your own home.  Nurture yourself with the ease and luxuriousness of a Concierge Session with Jaye as you release pain, fatigue and stress.
Live life well as you reconnect to your true powerful essence. Through personal exploration and self-discovery you will awaken your consciousness, aligning with your soul's purpose.
How best to prepare for a Concierge In-Home Session
Wear loose, comfortable clothing
Remove your watch
Turn off your cell phone
Lighten your schedule to create ease in your day
Length of time required for your In-Home session
I will arrive 15 minutes prior to session which allows time to set up my treatment table in an area of your choice that feels the most relaxing, quiet and private for you
The healing session will be 1 hour
I will pack up my treatment table after your session, which will take approximately 15 minutes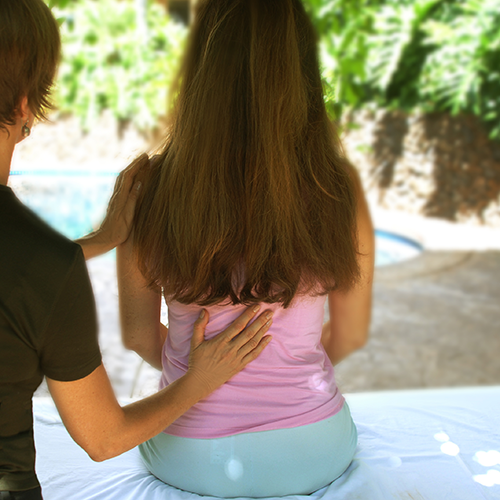 Infants, Children & Teens Session
Duration: 1/2hr or 1 hr$80.00/$160.00
Birth to 12 years of age $80.00 per session.
13-17 years of age $160.00 per session.
A gentle, light-touch healing session can help your child benefit from calmness and greater focus to enhance integrated sensory proficiencies. Children of all ages can benefit from this gentle, non-invasive essential healing session. This session takes place in a quiet setting with the child resting on a treatment table or engaged in play while the child's parent is present.
Childhood conditions that may be assisted by a session may include:
Learning Disabilities
Dyslexia
Speech Disorders
Colic
A.D.D. and A.D.H.D.
Impaired Immune System
Reflux and Digestive Disorders
Sensory, motor or neurological disabilities
Release of tensions enabling the body to return to its optimum level of health and performance
Learn the importance of treating the entire family, and how its dynamics powerfully impact the healing process and health of the child.
…and many more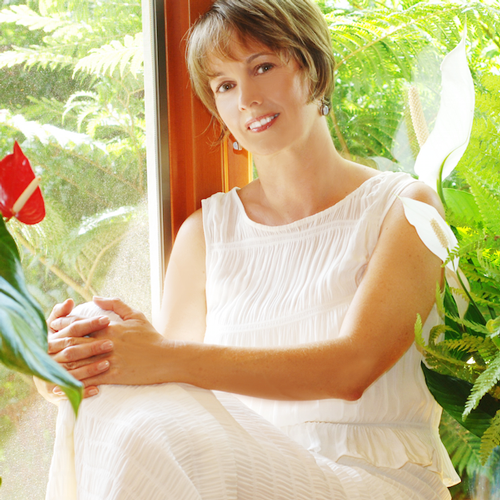 Intuitive Consultation
Duration: 1/2hr$125.00
Intuitive consultation over phone or Skype audio.
From a heart-centered space Jaye accesses intuitive wisdom and guidance to assist you in gaining more clarity in any area of your life in which you are seeking insights.  This may include career, relationships, beliefs and patterns, healing and well-being.
To receive the most out of your session, you may wish to consider the following:
Decide which specific area of your life you would like to discuss.
Take some time to compose 5 questions, prioritizing them with the most important questions first. Please write down your questions and have them with you for your session.
All questions can lead to insights about your life and none are too small to ask.
   An Intuitive Consultation may assist you with:
 Anxiousness
 Insomnia
 Loss of a loved one
 Relationship challenges
 Family dynamics
 Feeling stuck
 …And more
Benefits from an Intuitive Consultation may include:
 Learning invaluable tools for taking clear action steps in order to generate change in your life.
Living life authentically in the moment with more exhilaration, passion, love, joy, ease and grace.
Increasing your potential to choose your actions, thoughts and feelings in each new moment for expansive inner growth and wellness.
Enhancing self-awareness of the life patterns and beliefs you are carrying and how they are shaping your reality.
Expanding your awareness of your intuitive inner wisdom.
Discerning whether your choices are coming from your ego or your authentic self.
Accessing your creativity and soul purpose.
Connecting to your body and feeling grounded.
Recognizing the full potential of your inner power.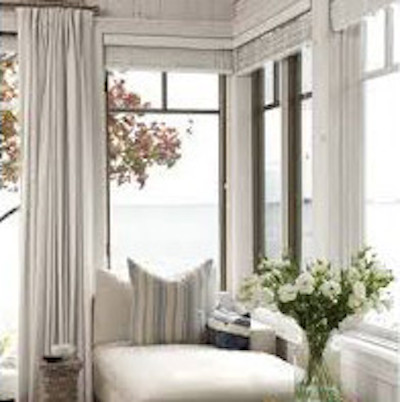 Design Your Personal Healing Space
Pricing is based on location and the size of the space.  Please call for an estimate.
Whether it is a small nook or large room, let Jaye help you transform a special space in your home into one that will support your inner growth and inspire your creativity. By creating your personal sanctuary you can let go of the noise and hustle and bustle of your daily life allowing you to relax, rejuvenate and restore inner harmony. Designing your space is a collaborative , creative and fun process tailored to your needs, intentions and personal style.
Adults, as well as children, will love to retreat to their own inviting place of calm and peacefulness.
A home healing space can be used to inspire you to:
Relax and unwind
Dream
Draw, paint, create a vision board
Be still and meditate
Journal your heart's desires
Listen to soothing sounds
Customize your design with:
Aromatherapy
Lighting
Color
Flowers
Treasured objects
…whatever your heart desires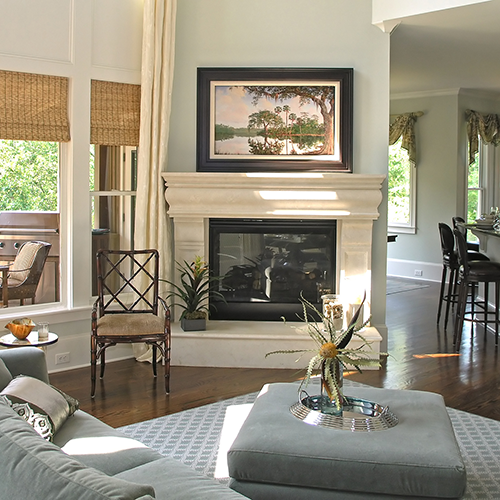 Home Energy Realignment
Pricing is based on location and the size of the space.  Please call for an estimate.
Experiencing ultimate health and well-being means not only taking care of your body but also taking care of your personal living space. Design your life from the inside out through home realignment. Often energy can become stagnant in a home due to illnesses, losses and other emotionally intense experiences. Through Home Energy Realignment the subtle energy fields of a home and the land that it is built upon can be transformed to create a calm, peaceful and inviting environment. 
Home Energy Realignment is recommended in supporting you through these life events:
Moving into a new home
Staging and selling a home
A new birth
Home hospice
Divorce
Loss
…and many more
A long distance session takes place in the comfort of your home or on your property. Jaye uses a current photo of your animal to energetically connect and release pain, stress, fatigue and anxiety. This session will include an initial 15 minute consultation to address your concerns.
Benefits of a Animal Communication and Healing session may include:
Enhanced clarity and communication between animal, owner and family or other residents within the home.
Reduced stress and anxiety
Release of emotional and physical restrictions
Deepening the human and animal bond
Release of grief
Resolve behavior issues
Create optimal healing environment
… and many more